Drawing on the solidarity and mad love generated from the early 2000's ladiesluvhiphop movement and beyond, Breaking Atoms: B-Girl Being + Knowing in the cypher is where women of colour B-Girls + dance educators are front and centre. Through a public jam and conversation Demi aka demiltion bgirl, Melo, Sammie and Stash will explore ideas and experiences of battling, belonging and agency with DJ Naru. Be part of an auspicious conversation + jam with a community of B-Girls and educators embodying, generating and sharing knowledge cypher-style at Black Tourmaline. P.S this is not a panel discussion.
*The cypher is an intense, intimate and/or public dynamic space in hip-hop culture where battles take place in addition to the sharing of style, personality and skills (movement and lyrical dexterity) through active listening, observation and participation. In terms of breaking, the cypher is most often a contested space and/or an improvised and often mobile dance circle and is a revered site of potentiality in relation to one's self and others' physical states of being.
All Welcome, no registration required.
Artist bios
Mary Quinsacara as a 90's hip-hop head from the Latinx diaspora is driven to celebrate and make visible community knowledge that is practiced outside of formal institutions of learning. Since as a teenager being struck by the multi-dimensional power of hip-hop culture Mary started as an emcee on the Nuffsaid Records label and later with her co-conspirator Liones formed the group Illevel. She co-founded the ladiesluvhiphop collective and Co-Directed/Produced All the Ladies documentary with Colleen Hughson (currently in the Aus Music Vault) and Co-Creatively Produced MASSIVE hip-hop choir with Liss Gabb. She's currently working on a podcast with her cohealth Arts Generator fam called They did, didn't They due for release mid 2019.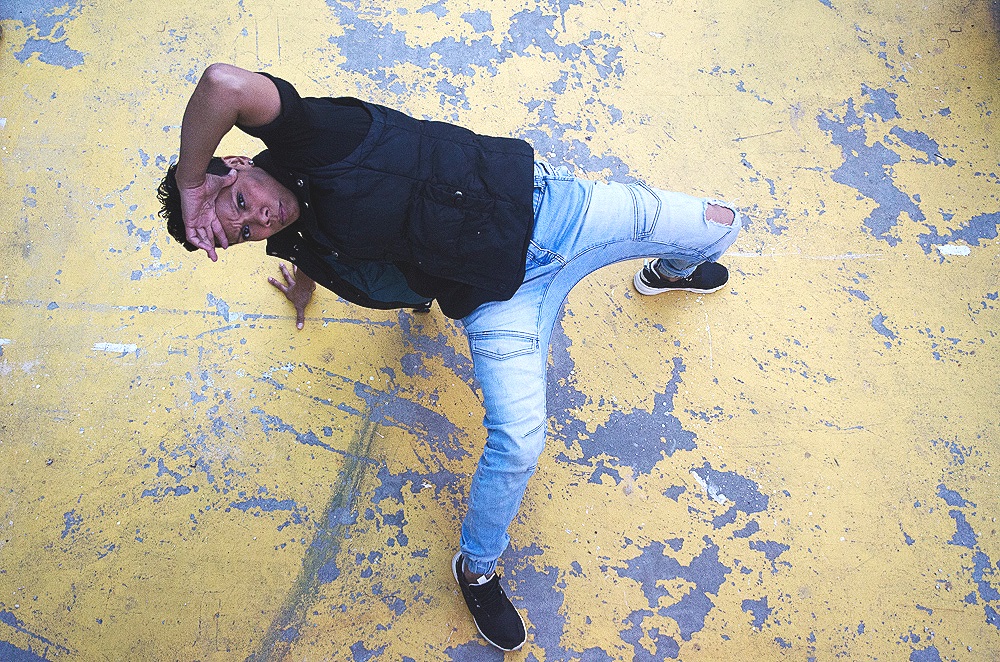 demi aka demilition b-girl
Hailing proudly from the Philippines, Demi Sorono a self taught B-girl (breakdancer) and Hip Hop dancer definitely made her mark as one of Australia's favourite dancers on "So You Think You Can Dance 2008". When it comes to performing on stage, she is a force to be reckoned with. A devoted mum to her 8 year old son, she still manages to teach around Melbourne along with creating and performing her one woman show "A Touch Of Grace - Shadow Warrior" (Phunktional) at the Melbourne Fringe 2015. Demi is a pocket rocket who exudes an energy that is infectious and a commitment to her craft that can only be described as utterly fearless! Demi is a teacher/facilitator/mentor of Hip Hop Dance workshops all around Melbourne at Primary and Secondary schools since as well as working with young people who are incarcerated. Most recently Demi opened up her little dance studio in Doncaster - "Demilition Dance Studios". She also is an actor and stunt woman.



Stash is a member of Australian BGirl crew Form One Lane, Heartbreakerz (FLA), and Zulu Kweenz Worldwide. She is the founder and producer of the International BGirl Competition "She Got Game".
Stash is originally from Auckland, New Zealand where she was introduced to Bgirling before relocating to Melbourne, Australia in late 2003. After a disheartening start she returned several years later with more determination and focus to make an impact on the Australasian Bboy scene as a strong and influential Bgirl.
She Got Game was first created in Melbourne in 2007 and followed in 2008. In 2010 it was held at the legendary BBoy Summit, produced by Asia One in Los Angeles, California. This groundbreaking collaboration was the first time in history that an Australian competition was held internationally in conjunction with an overseas event. She Got Game created a platform for Bgirls at an elite level, to battle against one another at the highest standard of international Bgirl competition, previously unseen. https://www.youtube.com/watch?gl=SN&hl=fr&v=2XfzR9BQ858


Sammie is an independent dancer whose artistic practice ranges from performing and choreographing to teaching and facilitating. She works and performs across a variety of styles from contemporary to commercial and hip hop. Sammie is the co-director of Elements Collective a hip hop dance company passionate about working across arts education and cultural innovation for the hip hop dance community.
Sammie wrote and directed the children's hip hop theatre show 'Goldie and the 3 B-bears' which toured regionally through Queensland and the Northern Territory.
In 2018 she was the inaugural recipient of the LaBoite Theatre and Mad Dance House Grant and presented a new Hip Hop Dance theatre work One Way. Most recently Sammie has performed and collaborated with community participants on the 'They Gather' project for Brisbane's Supercell Festival of Contemporary Dance.


Melbourne based DJ, Narumi Asada offers a knowledgeable approach to music through 15-years of experience. Since moving over from Japan in 2012, she's supported the local dance scene through blending her two passions of dancing and DJing. She prides herself in her song selections, genre versatility and crowd control. Narumi's DJing is a staple for dance competitions, community events and block parties. She has also played at local bars Boney and Section 8, and is available for anyone in search of old-school hip hop and funky good vibes.



Melo is a DJ and Bgirl representing Heart Breakerz Crew (Miami) and Form One Lane (Melbourne). A 2 x Australian Bgirl Championship winner, she has repped her crews internationally in Asia, Europe and the United States for the last 10 years and has DJ'd Australia-wide and recently at The Notorious IBE (The Netherlands). As a Bgirl, Melo has always felt the most powerful expression of her dance in the energy of the cipher - what she considers the original and purest space of exchange in hip hop. Melo is also an amateur boxer, is the founder and designer of streetwear label Home Pacifico and owner of Migrant Coffee cafe.